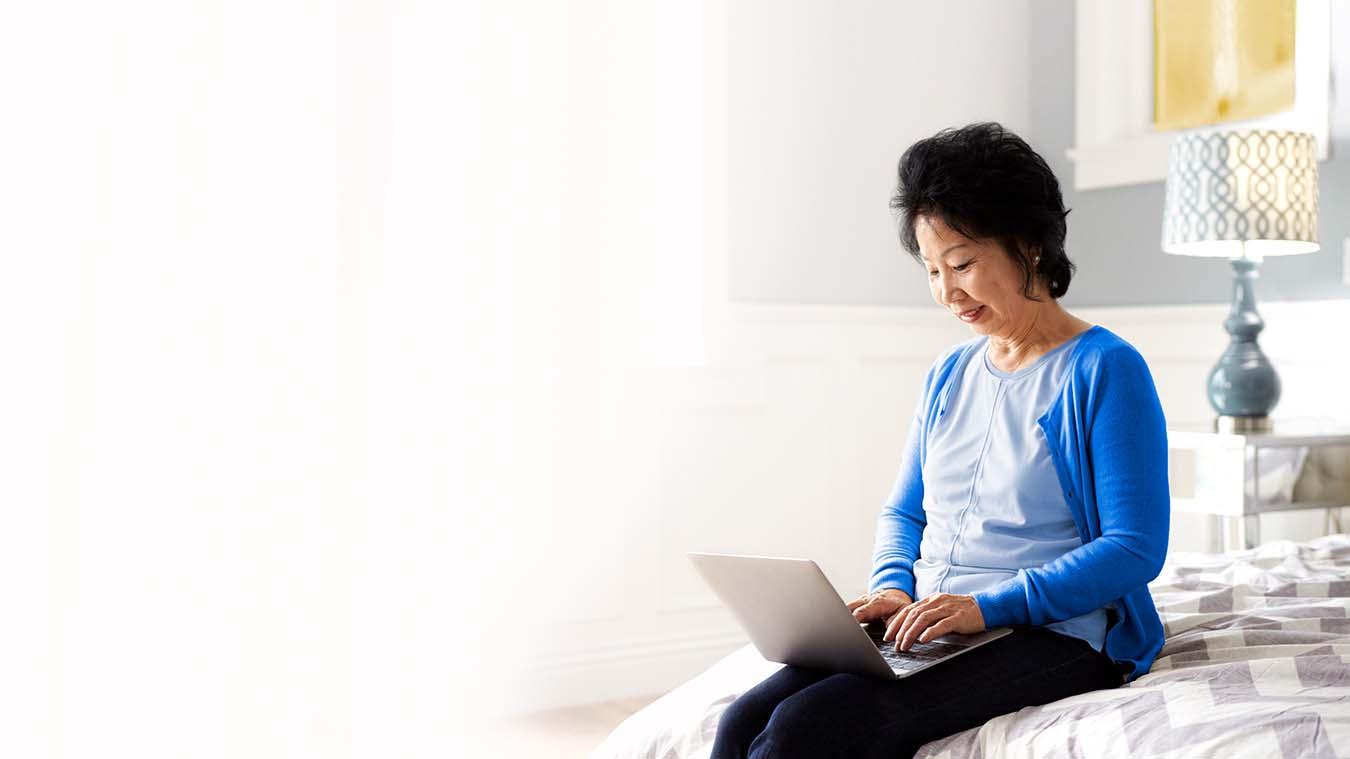 Build digital skills.
Empowering you with the knowledge and skills to confidently use technology.
Lifelong learning.
To make the most of your technology, digital skills are key. From Best Buy Digital Citizen, access online courses and sessions that can empower you with the skills to confidently use your tech. Explore, have fun, and build digital skills at your own pace. If you need additional help, explore services offered by Best Buy from tech support to membership!
Explore and Learn with Best Buy Digital Citizen.
---
Enjoy easy and convenient online courses.
Have fun while improving your digital skills with unlimited access to online courses and expert-led sessions.
Learn at your own pace.
Develop new digital skills at a pace that works for you. Review course content as often or as little as you need.
Build confidence using technology.
Explore your interests, learn to use your devices, and we'll be there to help you every step of the way.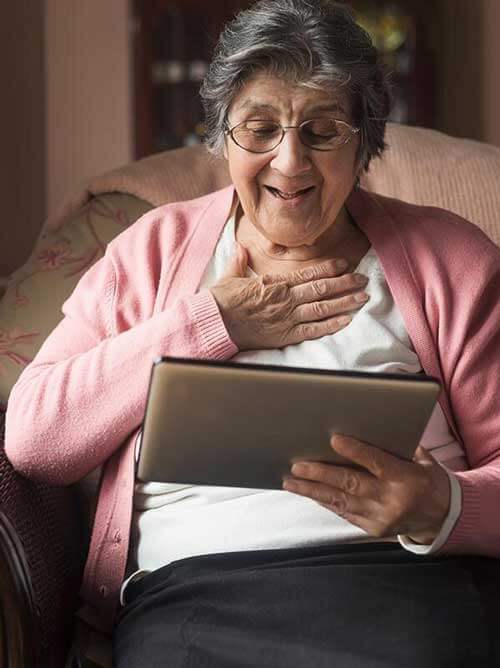 "With a little bit of technical guidance, your world expands"
Best Buy Digital Citizen Learner
How to Get Started
Best Buy Digital Citizen is here to guide you on your journey to gaining and improving your digital skills. Before you get started let's take a look at some key features of the the website to help you navigate the website and the courses.
Explore courses.
Whether you want to learn how to use your new tablet or brush up on your digital skills our courses will help you improve your confidence with technology.
Our team is regularly adding more courses so check back regularly to see what new courses have been released.
Choose the type of courses you want to explore below or in the menu above.
Digital Skills Courses help build your foundational skills to navigate in the digital world. Learning about apps, how to stay safe online, and even how to use your new android tablet or iPad.
How-To Guides help walk you through step by step instructions for common tasks on popular devices or online services.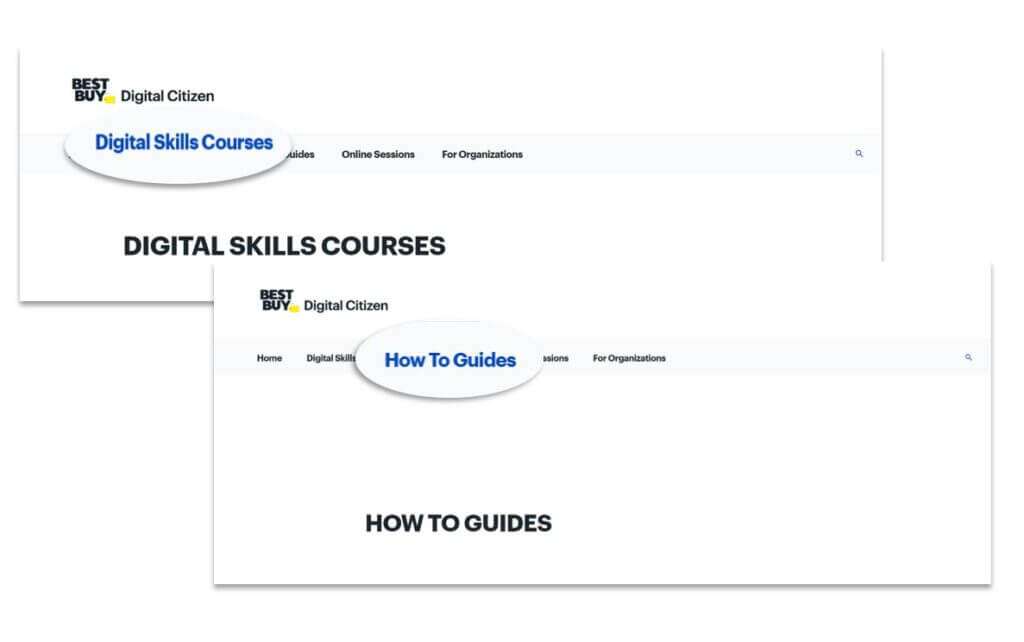 Search for courses or lessons.
Looking for a specific course or topic? Use the search function on our Welcome Page to search for a specific topic that you would like to learn more about.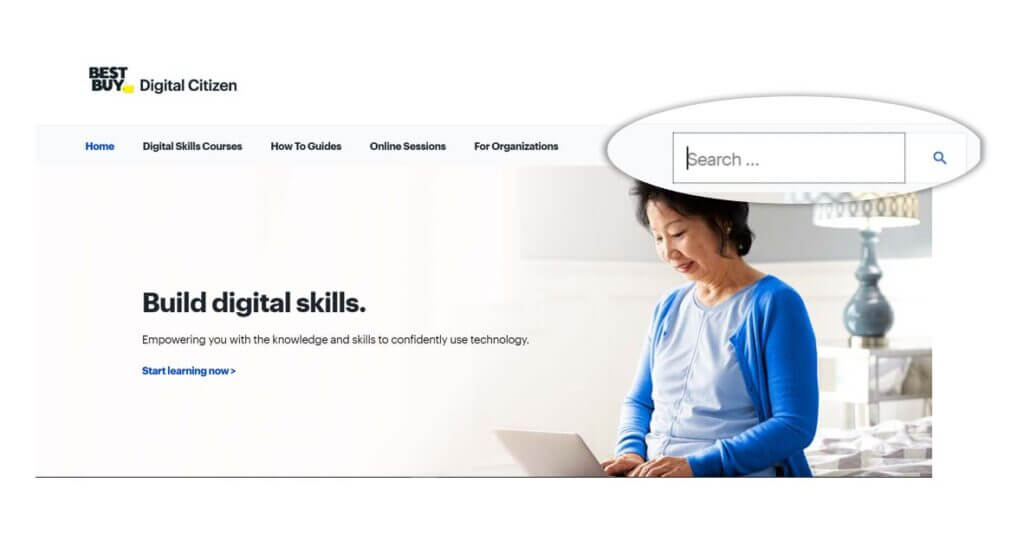 ---
See course details.
To see the details about a course and the specific lessons you will learn click the Learn now… button from the course catalogs and you will be to be taken to the specific courses home page.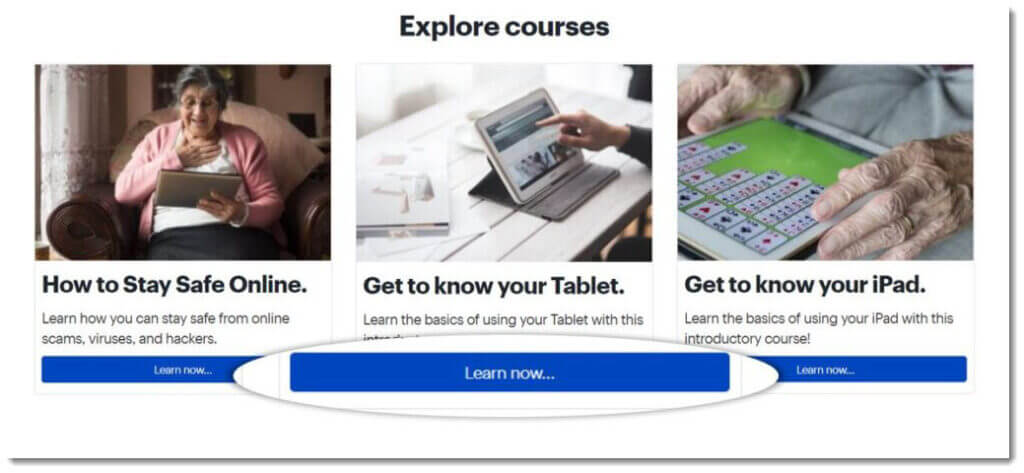 Start your course.
To start your course, scroll down and find the Lessons, click on the lesson you want to take to start your course. We recommend following them in-order, but you can jump in from anywhere!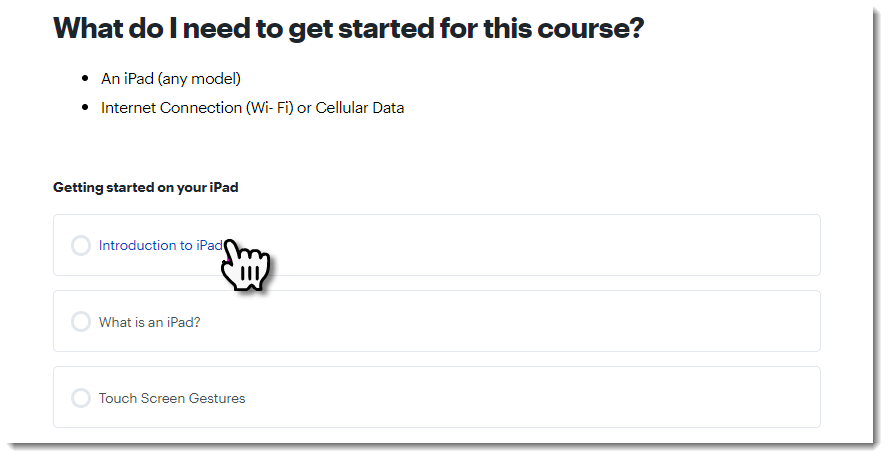 ---
Course navigation.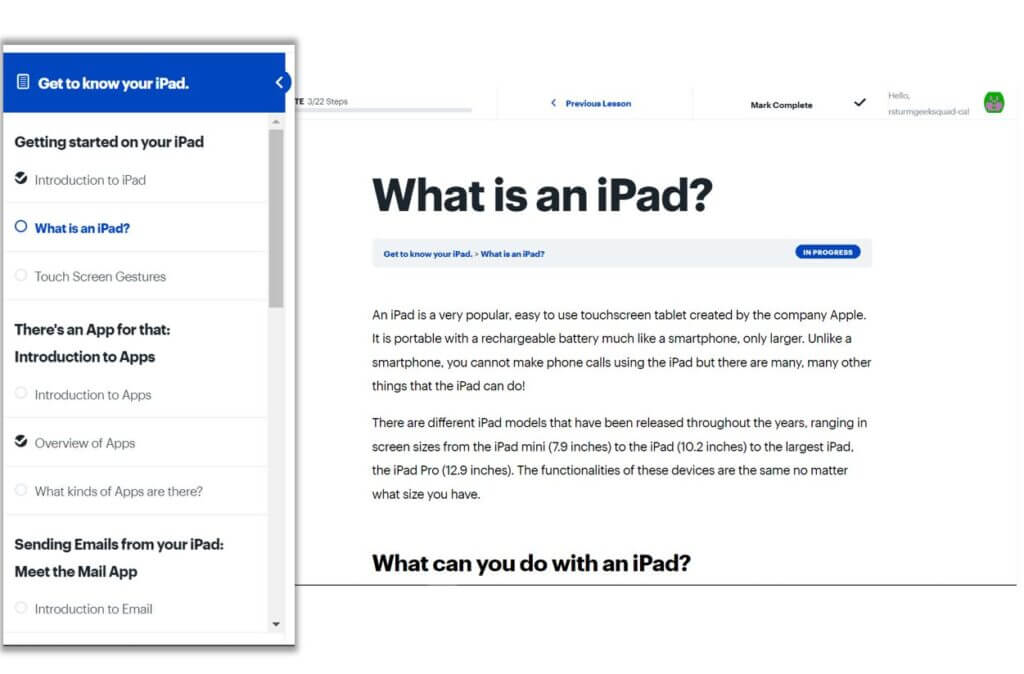 Use the navigation on the left side of the courses to move between different lessons and topics. You are in control of which lessons or topics you want to complete, but we recommend you take them in order.
When you are in a lesson, the menu on the left will show you all the lessons included in the course. Use this menu to scroll through and click on the lesson you would like to check out.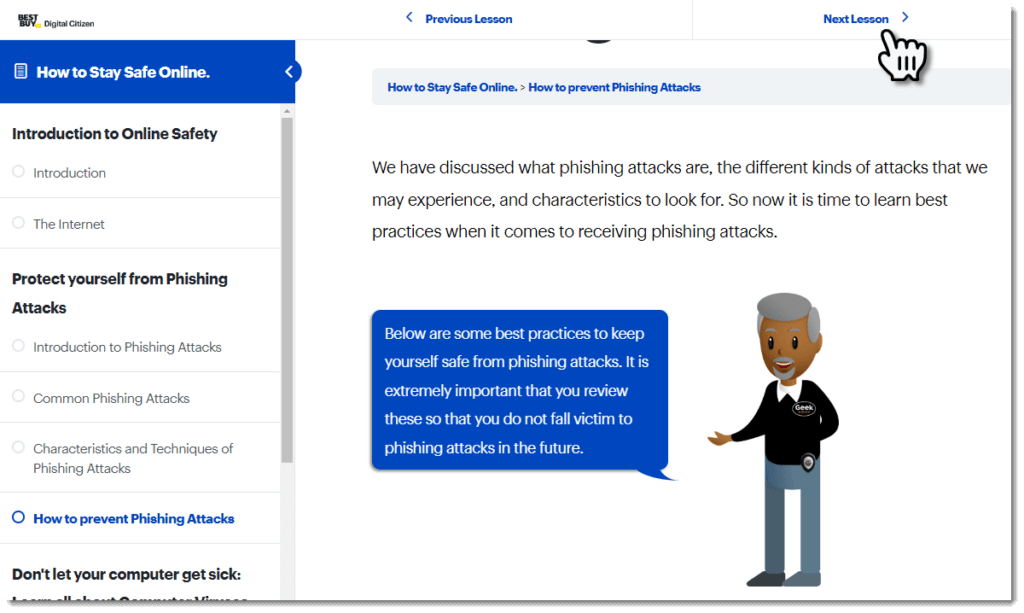 When you have finished the lesson, tap or click on the Next Lesson > button to move on to the next lesson in the course.
---
Join us at Online Sessions.
Join our fun and informative online sessions to learn all things technology. These live sessions will cover a wide range of topics to explore everything that technology has to offer.
Click or tap on Online Sessions in the menu at the top of the page to see upcoming dates.
Can't make it or missed an online session? No problem! We will post the recording for you to watch anytime.