Now that we understand what the Google Play Store is and what it is used for, lets take a look at how to navigate it. Below are short videos on how to use the Google Play Store to browse, search, and download apps on to your Android device. Click the Play button on the videos to start them.
Scroll down and click on the play button on the video to start it. The play button looks something like this.

Remember: you can rewind and pause the video if you need to.

---
How to access the Google Play Store
---
Step 1: Locate and tap on the Play Store app icon on the home screen of your tablet.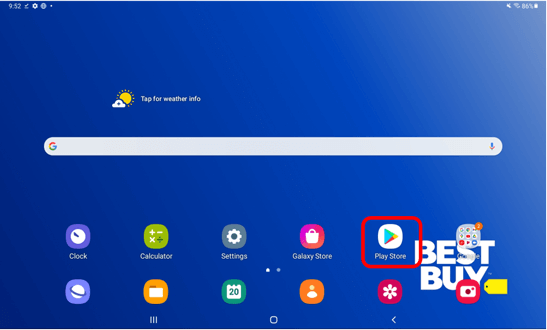 How to search for an app
---
Step 1: Once the Play Store app is open, tap on the bar at at the top of the screen where it says, Search for apps and games.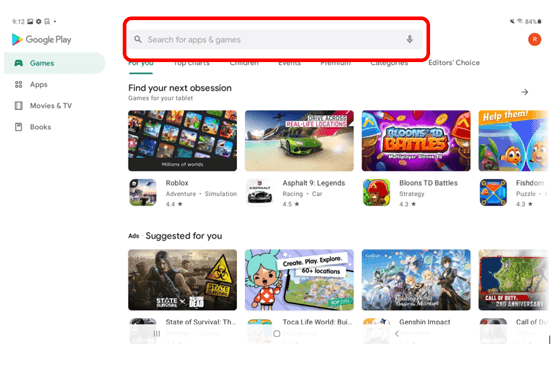 Step 2: Once you tap on the search bar, the keyboard will appear and you will be able to type in the name of the app you would like to search for. When you finished typing in the name of the app, tap on the key with the blue Magnifying Glass icon on it.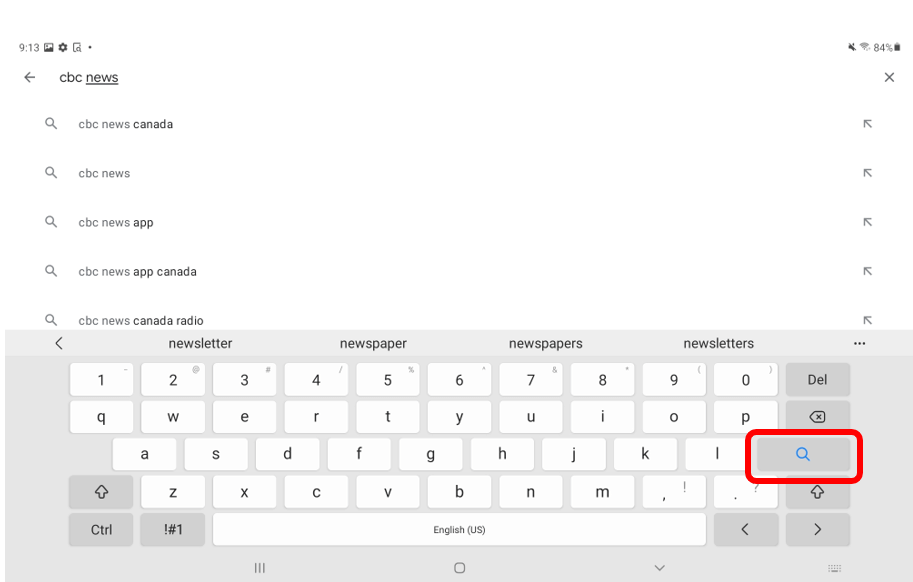 How to install an app
---
Step 1: After searching for the app you would like to download, tap on the green button titled Install to start downloading the app.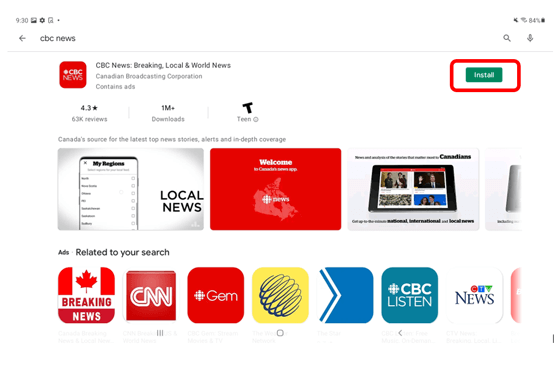 [word_balloon id="mystery_men" size="M" position="R" name_position="under_avatar" radius="true" avatar_hide="true" name="" balloon="tail" balloon_shadow="true" font_size="20″ bg_color="#0046be"]
Wow, thank you Agent for all of that information! , you are now ready to start downloading apps! Be sure to try it out on your own tablet for some practice.
[/word_balloon]