[word_balloon id="mystery_men" size="M" position="R" name_position="under_avatar" radius="true" avatar_hide="true" name="" balloon="tail" balloon_shadow="true" bg_color="#0046be"]
Hi there, ! Welcome to the FaceTime and Messages lesson. My name is George. If you are anything like me, you enjoy staying connected with your family and I cannot wait to show you how you can do so virtually! Before you get started, be sure to check out our previous lessons on Introduction to iPad and Preloaded Apps if you haven't already.
[/word_balloon]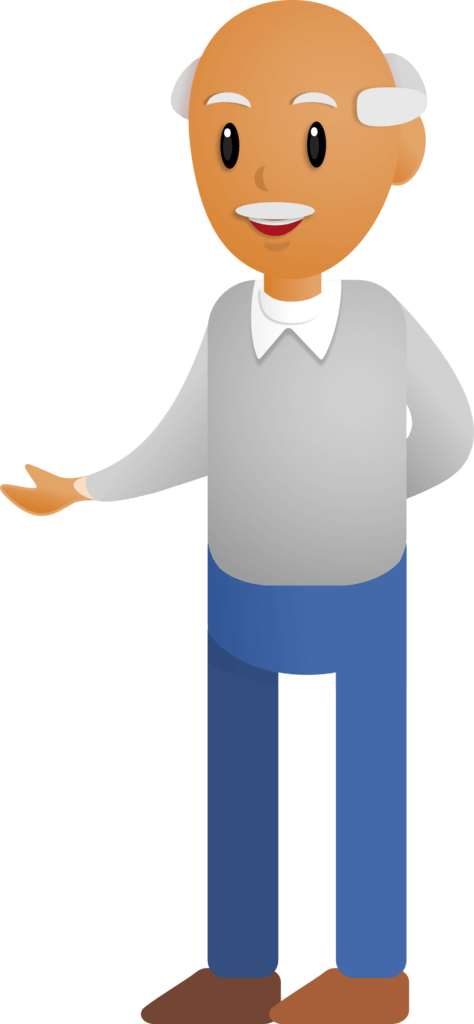 Staying connected with friends and family is something that is very important to a lot of us. Being able to communicate with each other no matter where we are in the world is one of the greatest benefits of technology. FaceTime is an app on the iPad that allows users to engage in a video chat with one another, meaning the individuals can see each other on their screen even if they are not in the same place. The Messages app is an app that users can use to type and send instant messages to people on their contact list. iMessage is the way to communicate with other Apple devices over the internet. To use both FaceTime and the Message app, you will require your Apple ID login. This is the account that you setup during the initial setup of your device.
Throughout this lesson we are going to discuss what the FaceTime and Messages apps are in more detail, and we will show you how you can communicate with your loved ones using these apps!
[word_balloon id="mystery_men" size="M" position="R" name_position="under_avatar" radius="true" avatar_hide="true" name="" balloon="tail" balloon_shadow="true" bg_color="#0046be"]
Wow, how cool is that?! Are you ready to get started? I am so excited to join you throughout this lesson. But first, let's take a look at key technology terms that are listed below. These are terms that will be used throughout the lesson, so it is important to familiarize yourself with them.
[/word_balloon]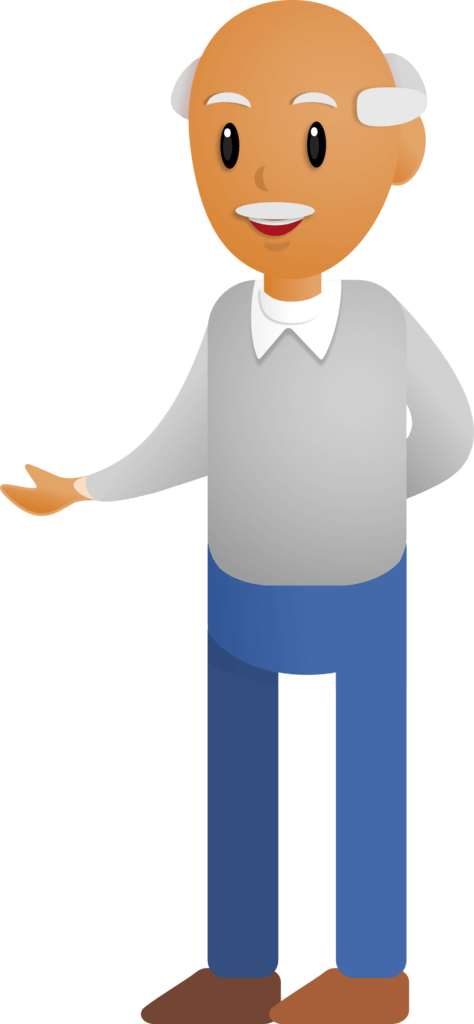 Key Technology Terms
Facetime: a communication app created by Apple and included in Apple computers, tablets, and smartphones. FaceTime can only be used to make audio or video calls with other Apple FaceTime users.
iMessage: a modern messaging app created by Apple to send secure messages between iMessage users using the internet. iMessage offers additional features not available in SMS text messaging such as read receipts, image sharing, and groups, but can only be used with other Apple users. Messages sent to non-apple devices will fall-back to SMS text messages.
Video Chat:  similar to a phone call but utilizing the camera on your devices to allow participants to see each other during the call. There are many different apps that provide video call capabilities such as Google Duo, FaceTime, and Facebook Messenger. Typically, you must be using the same video chat app to be able to call each other on a video call.
SMS: short messaging service or text message. It is a technology that allows short text messages to be sent from your cellular phone through the cellular phone network to a recipient's cellular phone.
iOS: the mobile operating system created by Apple to run the apps and functions on Apples iPhones.
iPadOS: a version of iOS that has been adapted to support the larger screen size of Apples iPad tablets. iPadOS incorporates features to enhance productivity such as multi-tasking by allowing you to open 2 apps side by side.