Well, hello there! Thank you, Rita for taking us through preloaded apps, the App Library and Widgets. I am going to take us a step further and show you how to download apps that don't come on your iPhone. But first, let's talk about the App Store.

The App Store
The App Store is exactly how it sounds. It is a digital store where you can go to find millions and millions of apps to download and purchase for your iPhone. It is a preloaded app that comes on all Apple devices so you don't have to worry about downloading it. Below is a photo of what the App Store icon looks like. This is what you will tap on any time you would like to download a new app to your iPhone, which is what we will show you in the following section.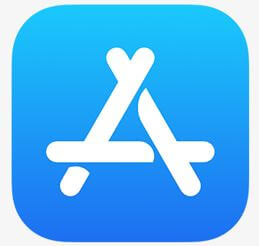 The App Store icon is a blue square with a white A in the center. This can be found on the home screen of your iPhone or in your App Library.
How to download an App from the App Store
In just a few steps you can download any app you want to your iPhone. Below are the steps to do this!
Scroll down and click on the play button on the video to start it. The play button looks something like this.

Remember: you can rewind and pause the video if you need to.

Step 1: Locate and tap on the App Store icon on your home screen or in your App Library.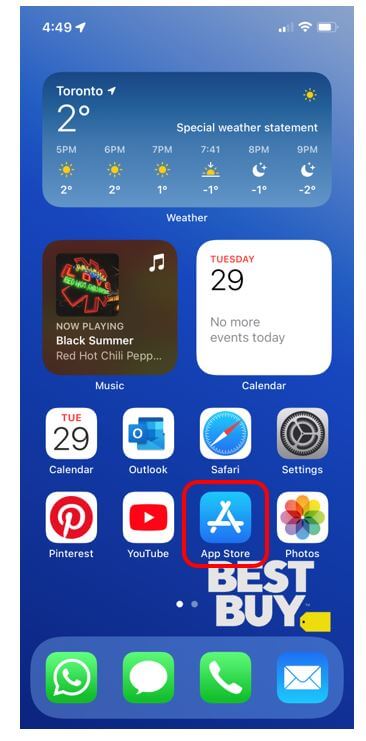 Step 2: At the bottom of the screen you will see a bar with a few different menu options. Tap on the last one titled Search.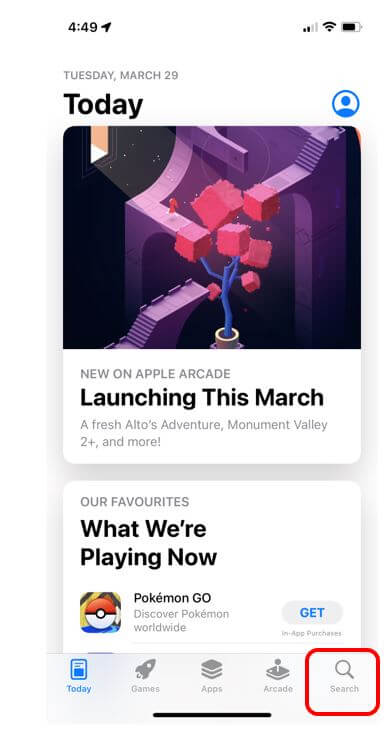 Step 3: To search for an app, tap on the bar at the top of the screen that is titled Search. Your keyboard will appear and you can start typing in the name of the app you would like to download. Tap on the blue search button in the bottom right on your keyboard.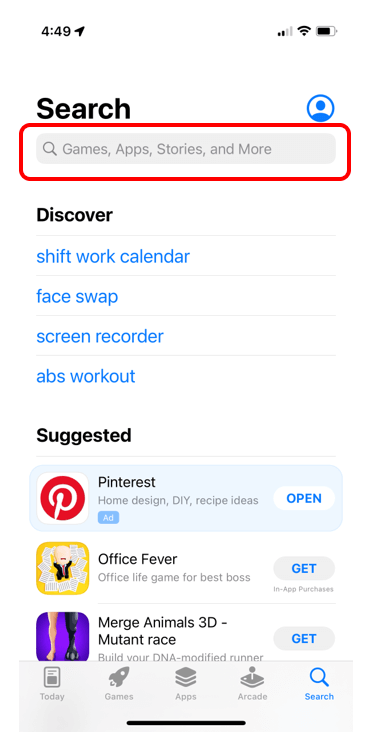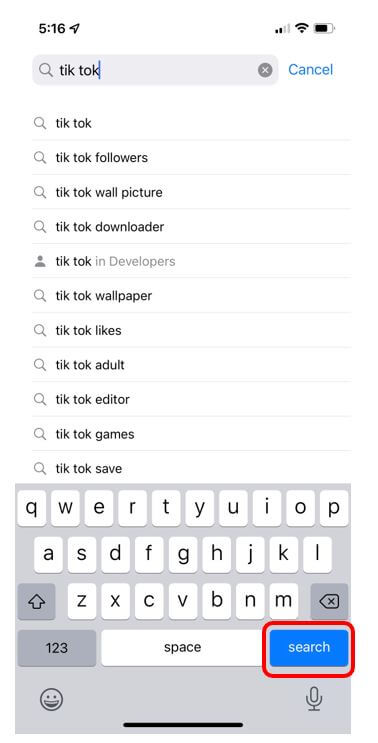 Step 4: When you find the app that you would like to download, you will see a button to the left of the title of the app that says Get. Tap on this button to start downloading the app. Once the app is finished downloading, it will be available in your App Library and you tap on Open to open it right away. Note: if it says Open instead of Get beside the app, it means you already have it downloaded on your iPhone.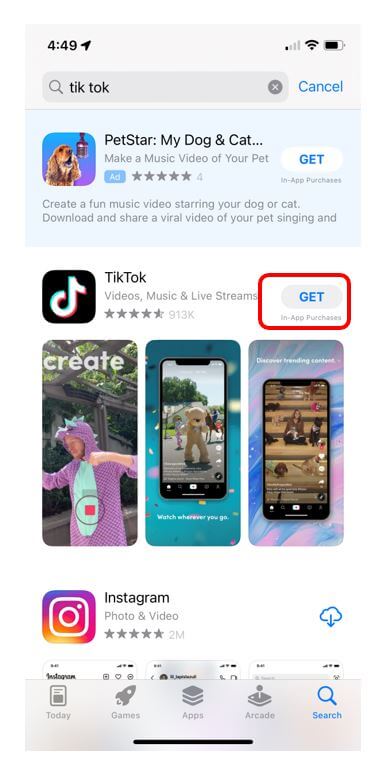 ---
Helpful Hint
If you have other Apple (iOS) devices such as a MacBook or an iPad, you can use your Apple ID to log-in to all devices. Since it is the same log-in across your devices, your apps will automatically sync! This means you can access the same material on any of your devices! So, if my iPhone and iPad are synced, I can take a photo using my iPhone and access it on my iPad!
And that is how you download apps! Not too bad right? When you are ready, let's move on to the next section where we will learn all about using the communication apps that come on your iPhone.