Staying connected with friends and family is something that is very important to a lot of us and is one of the most common uses of iPhones. Being able to communicate with each other no matter where we are in the world is one of the greatest benefits of technology. With an iPhone you have multiple options like the the Phone app, FaceTime and Messages app to connect with your family and friends but they work in different ways. In our earlier lesson we introduced you to these three communication apps. We are going to look at each in a little bit more detail before demonstrating how to use them.
Below are reminders of what each app icon looks like for Phone, FaceTime, and Messages along with a description and what you need to start using each app. Let's take a look.

Phone App
The Phone app is exactly as it sounds. It is an app that comes on an iPhone that allows you to make phone calls. To use this app you must have a SIM card from one of the cell phone carriers such as Bell, Telus, or Rogers to name a few. When you activate a cell phone plan you are given a small chip card that needs to be inserted into the side of the iPhone. The mobile specialist who helped you most likely set this up for you along with a phone plan. This is what connects a phone number to your iPhone and allows you to make and receive calls. Below is a photo of the Phone app icon that you will find on your home screen.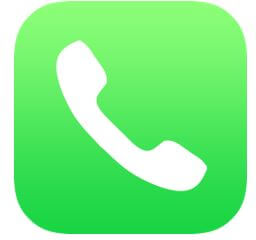 The Phone app is a green square with a white telephone icon in the center.
FaceTime App
FaceTime is an app on the iPhone that allows you to engage in a video chat with one another, meaning, the individuals can see each other on their screen even if they are not in the same place. FaceTime only comes on Apple devices such as iPhones, iPads, MacBooks and iMacs which means you can only have FaceTime calls with someone who owns an Apple device.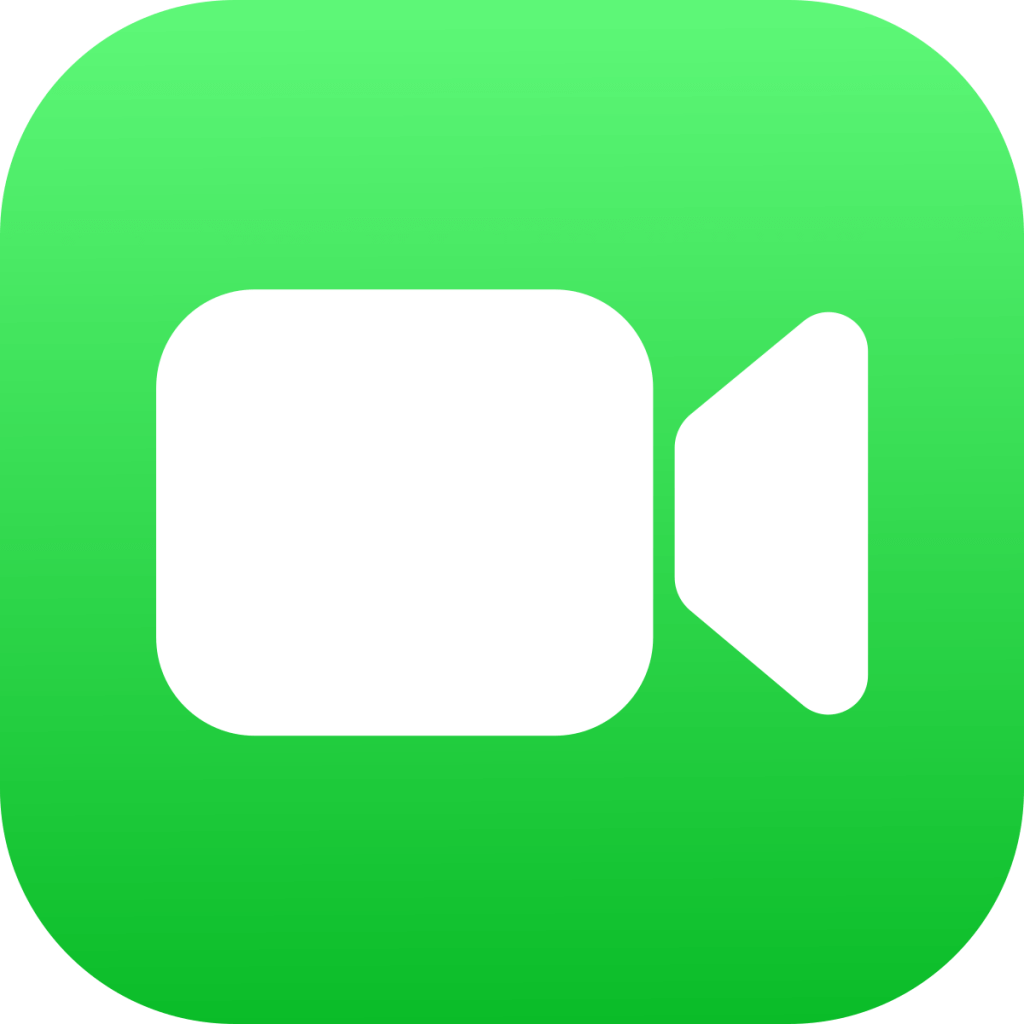 The FaceTime app is a green square with a white camera icon in the center.
Messages App
The Messages app is an app that comes preloaded on the home screen of an iPhone. You can send messages over the internet using what is called iMessage which uses the internet to send messages from your phone. iMessage only comes on Apple devices but that doesn't mean you can't send text messages to someone who doesn't have an Apple device. If you are sending a message to a friend who doesn't own an Apple product (e.g. Android tablet or phone), your message will automatically send as a traditional SMS message! You are able to send and receive messages from any cell phone that has a phone number attached to it.

The Messages app is a green square with a white speech bubble in the center.
Now that we are familiar with each app, let's move on to the fun stuff! First, we will go through the steps on how to make a phone call. Let's go!