An iPhone, as previously mentioned, is a smartphone that is built by the company Apple which is a computer, phone, camera and music player all in one device. iPhones come with a built-in rechargeable battery and touchscreen capabilities which means to use an iPhone you must navigate the screen using your finger or a stylus. If you use a tablet or an iPad, the iPhone works very similar however is smaller in size and unlike an iPad you can make phone calls.
There are many different models of iPhones. Some have a physical home button which is the round button at the bottom of a screen and some do not. Some have rounded corners and some are more square and they even range in size and colour! So you may notice that the phone used in demonstrations throughout this course looks different than yours but they do work the same, and there are many, many things you can do with an iPhone regardless of which size and model you own. Let's take a look.
What can you do with an iPhone?
Make phone calls
Browse the internet
Play games
Read
Listen to music
Shop
Take photos and record videos
Send Emails
Watch movies or TV shows
Listen to podcasts
Wow, can you believe you can do all of that with one small device? I personally love taking photos with my iPhone! And now that we know what we can do with an iPhone, let's look at the different components of the physical device.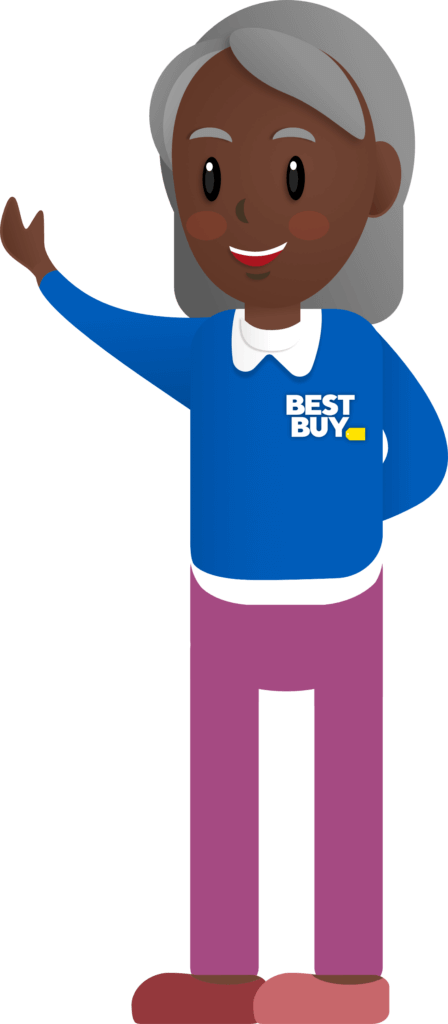 iPhone Physical Device
Because there are different models of iPhones, yours may look different than the photo below. The iPhone below does not have a home button. If yours has one you will see a round button at the bottom of the screen that you can physically press.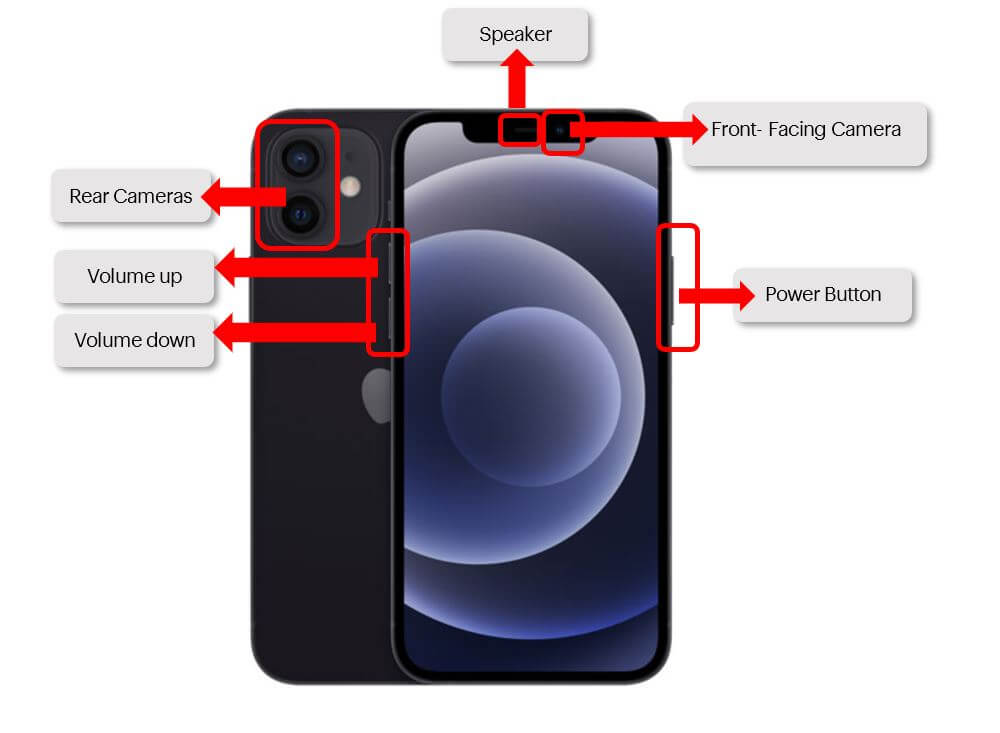 Key Buttons Functions
Power button: button located on the right side of the iPhone that turns the device on and off. The power button can be used to turn off and on the iPhone by lightly pressing the button. *Note: on older models the power button will be on the top of the iPhone on the right side.
Volume Buttons: buttons on the side of the iPhone that allow the users to turn the volume up or down when on phone calls, watching videos, or listening to music.
Camera: the iPhone has a front facing camera located on the top center of the screen and a rear facing camera located on the back of the iPhone in the left-hand corner
Speaker: the top speaker is the speaker you hold to your ear when you are on a phone call.
Now that we understand the physical device, let's move on to our next lesson where we will learn about how to navigate the touchscreen on an iPhone!